babbling – from body & motion to the mouth
performative poetry. class in vienna
6, 7, 9 march
class presentation on 10 march 2017
---
analog

---
class
"babbling – from body & motion to the mouth"
performative poetry
with chris haring, director and choreographer
back to the roots of our speech: back to the body. this class focuses on the bodily aspects of articulation in order to produce texts. furthermore, it is about quick, associative thinking, about speaking without thinking, dubbing and synchronising statements of others, and about "hyperlink-texting" (erratic shifts between completely different story levels).
finally, poetry should come from where it started: from the throat, the oral cavity, the flesh. because even babbling has to be learnt (again)!
 
teaching language: german and english
no specific requirements needed for participation
preparation: talking quickly without thinking.
dates
12 units
mon, 6 march: 5 to 9 p.m.
tues., 7 march: 5 to 9 p.m.
venue: vienna poetry school, mariahilfer straße 88a/III/7, 1070 vienna
thurs, 9 march: 5 to 9 p.m.
venue: liquid loft studio, laxenburger straße 30 (blue gate), 1100 vienna


fri, 10 march 2017, 8 p.m.: class presentation; free admission
followed by a babbling-disco with fritz ostermayer
venue: werk x-eldorado, bar-raum, petersplatz 1, 1010 wien
sfd in kooperation mit werk x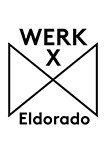 course fee: € 120,-
limited number of participants!
registration form (and info in german) >> http://sfd.at/haring

--
2 places are free:
for this class, we offer two free places, no course fee required.
please send your application to: sfd@sfd.at
with:
- a few lines why you want to join the class
- short bio (1 page max.)
- address details
deadline: 12 february 2017
--
chris haring
more info: >> http://www.liquidloft.at/article174.htm