entanglement poetics: hybrid of protest and performance
analog short class / writing workshop in vienna
12 & 13 october 2022
teaching language: english!
---
analog
---
entanglement poetics: hybrid of protest & performance

we will invoke a view of symbiosis in our writing with everything: including our cyborgian selves, our dreams, our precarious world, our languages, our poet-documentations, migrations, identities, histories and most importantly our powerful imaginations. we will engage in in-class experiments of "attention", collaboration, montage, memory, meditation.  
bring cameras, recorders, instruments and a text of a poetry from the archaic/ancient past that speaks to you of prophecy, sanctuary and apocalypse. discussion, poetics, salient texts.
recommended reading:
trickster feminism, penguin, and jaguar harmonics, maelstrom editions, bruxelles.


4 teaching units:
wed, oct 12: 13.00-15.00h
thu, oct 13: 10.00-12.00h
venue: schule für dichtung/vienna poetry school, mariahilfer str. 88a/III/7, 1070 vienna
limited number of participants!
participation fee: 50,- €
teaching language: english
condition of participation: good knowledge of english
anne waldman
poet, performer/sprechstimme, librettist, professor, literary curator and cultural activist.
she creates radical hybrid forms for the long poem, both serial and narrative, as with marriage: a sentence, structure of the world compared to a bubble, manatee/humanity and gossamurmur. for her 1000 page feminist "cultural intervention" the iovis trilogy: colors in the mechanism of concealment she won the pen center 2021 award for poetry. recent publications: voice's daughter of a heart yet to be born (coffee house 2016), trickster feminism (penguin 2018), sanctuary (spuyten duyvil 2020), and the album sciamachy (fast speaking music 2020) with laurie anderson, deb googh, william parker & others, called by patti smith "exquisitely potent, a psychic shield for our times."
forthcoming: new weathers: poetics from the naropa archive (coeditor with emma gomis, nightboat 2022), libretto for black lodge – a rock-opera (also a film, premiere at opera philadelphia in october 2022), bard kinetic (coffee house press 2023).
she was awarded the american book award from the before columbus foundation for lifetime achievement in 2015.
co-founder (together with allen ginsberg) of the jack kerouac school of disembodied poetics at naropa university in boulder, colorado/usa, where she has continued to work as a distinguished professor of poetics and artistic director of its summer writing program. she is editor of the beat book and co-editor of civil disobediences: poetics and politics in action, and beats at naropa and most recently, cross worlds: transcultural poetics. she is a chancellor emeritus of the academy of american poets.
starting in 1992, she led classes at the vienna poetry school (sfd): https://sfd.at/lehren-und-lernen/faculty/anne-waldman. in 2012, anne waldman held the laudatio on the occasion of sfd's 20th anniversary.
www.annewaldman.org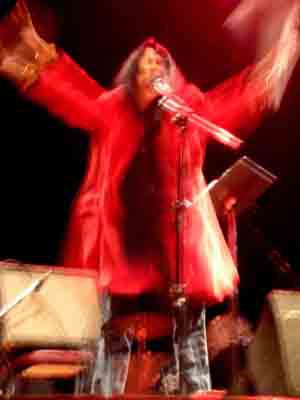 anne waldman © hegnauer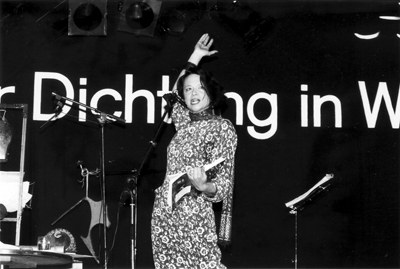 anne waldman © schule für dichtung – vienna poetry school 1992  / angelika krinzinger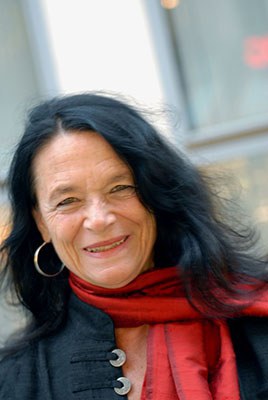 (c) sfd/andy urban
TIP:
12 oct. 2022, 7 p.m., sfd
performance & talk in the exhibition "gründungsfieber" ("founding fever", sfd 1992 - 2022)
with anne waldman and bernhard widder
13 oct. 2022, 8 p.m., rote bar at volkstheater wien
the beat goes on
on the occasion of 30 years vienna poetry school

with special guest anne waldman
>> https://sfd.at/en/program/2022/the-beat-goes-on?set_language=en&cl=en