the death of the author (reloaded)
text production after the copyright as we know it
festival on 26 and 27 september
two evenings with literatures, talks and discussions on the muddle of unauthorised "plunderwritings". in association with literaturhaus wien. event partly in english

---
event

---
"writing is 50 years behind painting"
                                                                                               brion gysin, 1959
                                                          "brion gysin might still be right …"
                                                                                               kenneth goldsmith, 2011
                                                          "bababadalgharaghtakamminaronnonnbronnto
                                                           nnnerronnuonnthunntrobarrhounawnskawntoo
                                                           hoohoordenenthurknuk"
                                                                                               james joyce, 1939
there were plenty of omens – from mallarmé via the surrealists to burroughs – but the first official death certificate was published only in 1968: in his essay "the death of the author" roland barthes not only deconstructed the writing subject, but also the myth of a single author. for semiotics each text is a "multidimensional room", a "fabric of quotes", therefore "not original".
up until today the broad readership doesn't – to put it mildly – give a shit about such considerations. for example, if "kehlmann" is printed on it, there kindly should be kehlmann in it. recyling-techniques that are already common in the fields of music and visual arts (sampling, remix, mashup, appropriation etc.) are approved without difficulty by an audience who, in the field of literature, still insists on the fiction of a "pure" and "authentic" writing. this causes joy for the book market as well as for the majority of authors who feed it.
however, for years there have been increasing positions, which – now based on web culture and digital text production – newly define old questions about authorship, original and copyright, and therefore arrive at outcomes which, although diverse, aim chiefly at the process-related and conceptual aspects of literature.
our event wants to achieve a first synopsis and critical appraisal of this new conceptual literature, we call it – according to the expression "plunderphonics" coined by john oswald in 1985 for his "plundered" vinyl-collages: "plunderwritings". by doing so we also want to refer to the creative strategies of theft, appropriation, mixing, overwriting and deletion which come into play here. one does not have to attempt it as monstrously predatory as the gloriously megalomaniac new york author and propagandist of "uncreative writing", kenneth goldsmith – he wants nothing less than "print out the whole internet". well, one can only say: enjoy…
fritz ostermayer (vienna poetry school, sfd)
program
friday, 26 september, starting at 5 p.m.:
event-opening by
robert huez (literaturhaus wien), thomas blimlinger (district councillor wien neubau), julia danielczyk (literature consultant cultural department of the city of vienna), robert stocker (director literature department of the federal chancellery of austria, arts section) and fritz ostermayer (articstic director vienna poetry school and curator of the death of the author)
lectures/performances with:

johannes ullmaier (literary academic and music addict, mainz) – lecture on the fundamentals
traumawien (luc gross/peter moosgaard) (literary-activistic web-infiltrators, vienna)/gudrun geier (traumawien resident) – performance
sandra huber/thomas curie (experimental author and former sfd student, sleep researcher, lausanne/berlin/vancouver) – "poetry of sleep/science of sleep"
afterwards discussion with all participants of this evening
>> detailed program (http://literaturhaus.at)

saturday, 27 september, starting at 4p.m.:
k. t. zakravsky (philosopher and performer, vienna) – lecture "the author as robber/the robber as author"
raimund h. drommel (security advisor and language-profiler, cologne and sulzdorf) – lecture "forensic linguistics"
daniela seel (lyricist/web-publisher kookbooks, berlin) – performance
christian bök (experimental author, calgary/canada) – "the xenotext experiment" – lecture/performance
afterwards discussion with all participants of this evening
>> detailed program (http://literaturhaus.at)
venue:
literaturhaus wien
entrance: zieglergasse 26a, 1070 wien
free admission
>> newsflash/the death of the author
>> www.facebook.com/poetryschool
"outside of a dog, a book is a man's best friend. inside of a dog, it's too dark to read."    
                                                                                              groucho marx




short class at sfd:

christian bök (can) will hold a short class in english at sfd on sept. 26 and 27:
"conceptual literature"
info & registration: >>  http://sfd.at/boek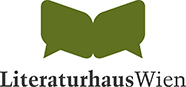 schule für dichtung in association with literaturhaus wien, kindly supported by:
université de lausanne/cig, district council wien neubau as part of kulturherbst neubau, the cultural department of the city of vienna / departments literature and science and research funding, the federal chancellery of austria / arts section.