networking without net on the net
spring academy 2021 "without net" / digital class (via zoom; internet access required)
13 until 23 april 2021 (limited number of participants!)
---
digital

---
spring academy of the vienna poetry school: "without net"
networking without net on the net
a class with poet and rapper yadmin hafedh alias yasmo
lyrics & spoken word poetry

the participants will find themselves in the beautifully paradox situation to write, talk and sing about the lack of security in a safe space looked after by yasmo.
everything can be said with language, but how exactly? - so yasmo, and she adds: we will develop strategies to write texts, with the help of impulse exercises. it will be about talking, because the act of talking, the recital, the things that are said just like that can create a network.
selected texts from the class will be published in the magazine of the vienna poetry school #3 sfd& without net towards the end of this year.

dates & info (in german) >> http://sfd.at/yasmo

yasmo
*1990, viennese rapper and poet. she started stage performances in 2007. in 2009, she was the first austrian to win the title of german speaking master u20 in poetry slam. in 2013, she was the first woman to win the austrian championship. with her band yasmo & die klangkantine, she brought out her fourth studio album, prekariat & karat, in 2019. for this, she was nominated twice for the amadeus austrian music award. additionally, she co-curated the popfest wien in 2019.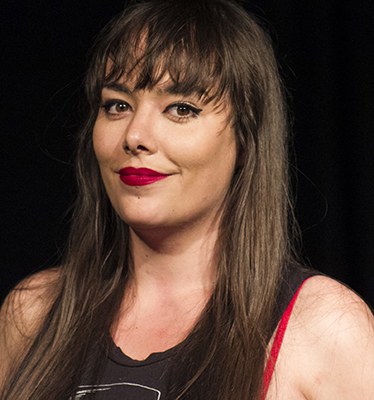 (c) samira frauwallner
sfd spring academy 21 "without net" >> https://sfd.at/en/newsflash/sfd-spring-academy-21-without-net?set_language=en&cl=en